[Preview] Novità Autunno/Inverno 2018-19 Catrice -Seconda parte-
Eccoci di nuovo qui, se non vi è bastata la prima parte con un sacco di novità per Autunno/Inverno 2018/19 allora continuate a leggere qui. Ne vedrete delle belle! 😀
CATRICE PRIME AND FINE LUMINZING POWDER WATERPROOF 01 – RADIANT BEIGE
Polvere illuminante con una
sfumatura soft champagne. Ha un leggero
effetto opacizzante, dona alla pelle
una luminosità naturale ed è waterproof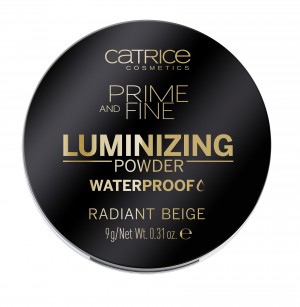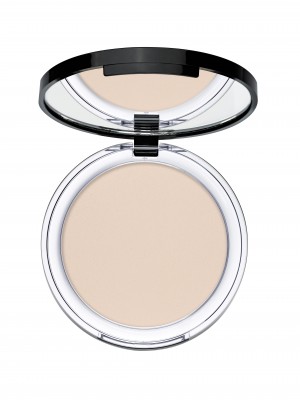 CATRICE PRIME AND FINE MAKE UP TRANSFORMER DROPS HYDRATING
Trasforma il tuo trucco! Basta mescolare questo prodotto con alcuni delle new entry e
l'idratazione arriverà nel tuo trucco: rinfrescante e rivitalizzante.


CATRICE PRIME AND FINE AQUA FRESH HYDRO PRIMER
Perfezione della pelle. Acqua di bambù che idrata,
ravviva e prepara la pelle per il trucco.
Rinfrescante con una leggera consistenza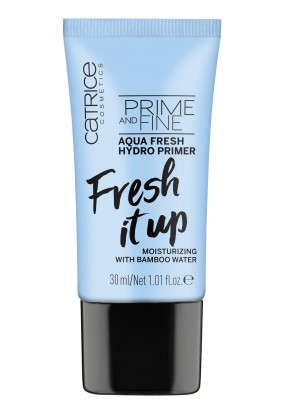 CATRICE SHAPE IN A BOX CONTOURING PALETTE 
Palette in polvere per il contorno viso professionale.
Contiene due colori opachi per la modellazione mirata e
illuminante. Applicato sotto il colore scuro del contorno, il
polvere di fissaggio trasparente aggiunge definizione e in aggiunta
può essere utilizzato per impostare l'intero make-up look
Disponibili in due tonalità.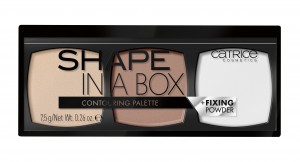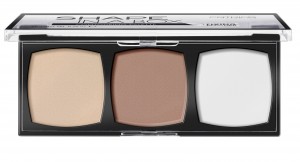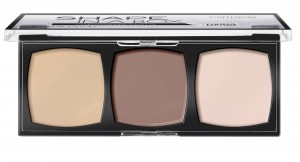 CATRICE LIP OIL 010 – SMOOTH OPERATOR
Rigenera le labbra stressate con l'olio trasparente
per le labbra per la cura diurna e notturna. Dosaggio facile
grazie all'applicatore professionale
Contiene olio di mandorle dolci.

CATRICE LIP SUPER SERUM 010 – WONDER WOMAN
Viziato, siero trasparente molto nutriente grazie agli
ingredienti tra cui olio di nocciolo di albicocca, argan e
olio di jojoba per labbra super morbide


CATRICE LIP SUGAR SCRUB AND BALM 010 – SUGAR KISS
Preparazione Pro:
texture trasparente per peeling perfetto,
labbra lisce e naturalmente splendide.
Contiene particelle peeling allo zucchero.

CATRICE TRIANGLE ARTIST POWDER BRUSH 01 – SLOPED
I nuovi pennelli ora hanno
una base indipendente, impugnature morbide e spesse,
setole sintetiche. L'innovativo pennello triangolare consentono un'applicazione generosa e di grandi superfici come anche come lavoro di precisione mirato


CATRICE TRIANGLE ARTIST FOUNDATION BRUSH 01 – ESSENTIAL

CATRICE TRIANGLE ARTIST EYEBROW BRUSH 01 – NATURAL

CATRICE TRIANGLE ARTIST EYESHADOW BRUSH 01 – ELEMENTARY

CATRICE TRIANGLE ARTIST CONTOUR STICK 010 – WARM BROWN
La forma segue la funzione. Pratico stick di contornatura:
una forma triangolare consente una superficie ampia e generosa di
applicazione . Facile da sfumare
grazie alla sua texture morbida – per risultati naturali e opachi.
Disponibili in due tonalità

CATRICE EYELINER DESIGNER 010 – I'M YOUR WINGMAN
Stampino in silicone flessibile che si adatta
a qualsiasi forma dell'occhio – per un eyeliner accurato e curvo. Basta posizionare l'occhio dal basso e seguire
la forma con l'eyeliner in due semplici passaggi. Se volete un look drammatic
,utilizzate i ritagli aggiuntivi.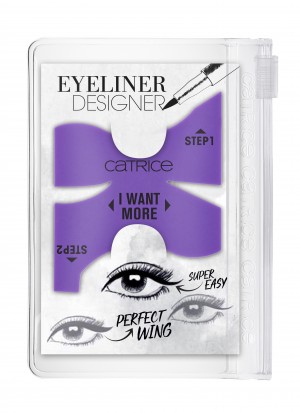 CATRICE TAKE ALL OFF ANTI-POLLUTION MICELLAR OIL-IN-WATER REMOVER 01 – FLOWER POWER
Detergente bifasico con tecnologia micellare: rimuove
trucco occhi waterproof e particelle di sporco in modo
rapido ed è particolarmente neutro sulla
pelle. Contiene estratti di piante
da fiori di ciliegio e peonie bianche.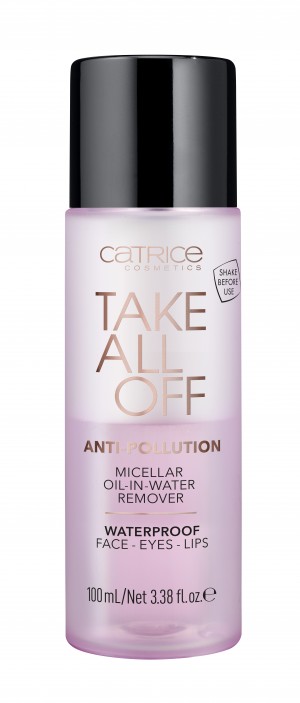 CATRICE EYESHADOW STIX – 010 SATINFACTION
L'ombretto professionale  con un innovativo
punta triangolare per un'applicazione precisa. Texture waperproof  e longlasting fino a 12 ore. Con effetti scintillanti e metallici.