Preview Essence Limited Edition Kisses from Italy
Amalfi, Positano o Capri? Con la nuova edizione di tendenza "Kisses from Italy", Essence è in viaggio per l'Italia nel mese di luglio 2018 – la terra di case colorate, splendide coste rocciose e il sole scintillante che si riflette nell'oceano. I prodotti di bellezza sono meravigliosi come la Bella Italia con i loro colori freschi, trame innovative e taglie da viaggio perfette.
ESSENCE KISSES FROM ITALY THE FALSE LASHES MASCARA EXTREME VOLUME & CURL 01 – XOXOXO
Mascara con design limitato. La spazzola in fibra arricciata regala il massimo volume e assicura ciglia meravigliosamente arricciate con un effetto "falso-ciglia".

ESSENCE KISSES FROM ITALY WINGS ON FLEEK EYELINER PEN 01 – EYE BELIEVE EYE CAN FLY…
La pratica penna eyeliner nera può essere utilizzata per creare uno stile eyeliner sottile ed intenso

ESSENCE KISSES FROM ITALY MINI LIPSTICK KIT 01 – CIAO BELLISSIMA!
Il set è composto da tre mini rossetti con finitura semi-opaca e alta copertura, quindi è ideale quando sei in viaggio. Colori freschi. Si applicano facilmente anche in viaggio.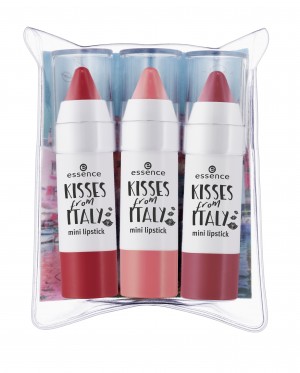 ESSENCE KISSES FROM ITALY BLUSH PAPER 01 – AMALFI`S LOVE STORY
La carta speciale evoca una carnagione fresca e luminosa. Basta tamponare le guance e ripetere per migliorare l'effetto.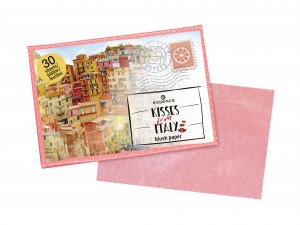 hair brush
Questo pratico pennello facilita la spazzolatura e la districa – senza alcun dolore!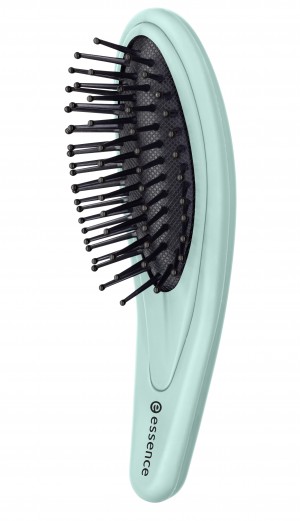 ESSENCE KISSES FROM ITALY MINI SUNKISSED BODY SPRAY 01 – O SOLE MIO!
Lo spray con un leggero effetto autoabbronzante dona alla pelle un bagliore morbido e allo stesso tempo offre una spinta di freschezza! Ideale quando sei in viaggio.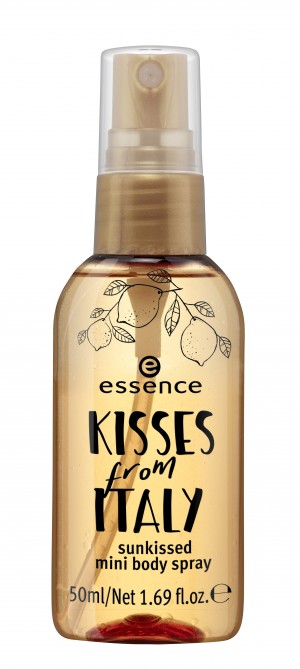 ESSENCE KISSES FROM ITALY SORBET FEELING HAND CREAM 01 – "ARRIVEDERCI DRY HANDS"
Grazie alla formula leggera, questa crema per le mani viene assorbita rapidamente, coccola le mani e lascia una fresca fragranza al limone. La dimensione pratica è sicura per adattarsi a qualsiasi borsetta.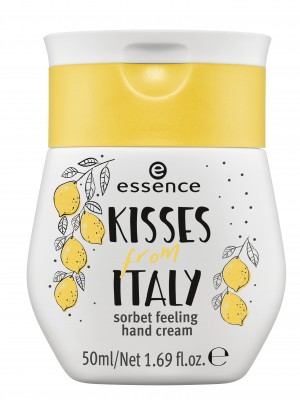 ESSENCE KISSES FROM ITALY COSMETIC BAG 01 – AMORE MIO!
Questa borsa cosmetica alla moda e trasparente offre abbastanza spazio per riporre tutti i più importanti prodotti di bellezza che non dovrebbero mancare in nessun bagaglio a mano!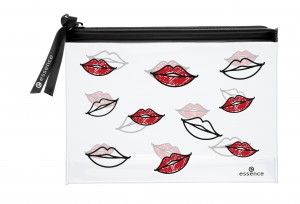 ESSENCE KISSES FROM ITALY DEWY TO GO STICK AQUA LOOK 01 – SPLISH SPLASH, BUT FRESH
La leggera e rinfrescante texture del pratico stick dona alle guance un bagliore  splendente di rugiada.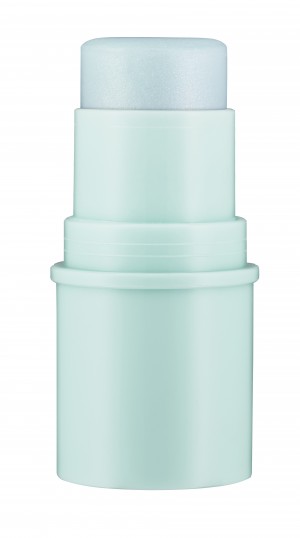 ESSENCE KISSES FROM ITALY DRY SHAMPOO BLOTTING PAPER 01 – FRESH HAIR, YEAH!
L'innovazione: shampoo a secco sotto forma di carta! Basta spazzare la carta sulle radici dei capelli, pettinare e basta! Ideale per tutti i tuoi viaggi..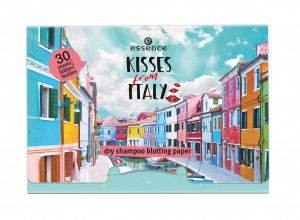 ESSENCE KISSES FROM ITALY BROWS ON FLEEK DESIGNER
La pratica penna 2in1 offre un'estremità con una consistenza solida ma morbida per enfatizzare e riempire le sopracciglia, e un pennello sull'altra per modellare le sopracciglia. Perfetto per sopracciglia naturali ed espressive.


Che ne pensate? Quale di questi articoli vi piace di più?
Un bacio da Samy